In every new era, businesses are given a new mandate. Over the last decade, businesses have shifted their focus from assets to commerce and now to the customer. Enterprises are driven to become more intuitive, agile, transparent, and digital because of rapid technological and consumer evolution.
Get high touch, human, data-driven convergent experiences with us!
We Provide strategic goals and objectives, value chains, and enablers of change. We access all parts of a holistic process, assessing a 360-degree impact on businesses with mindful thinking, user profiling, journey mapping, digital audits, design engineering, rapid prototyping, and market testing.

Customer focused
Our solution offerings provide customers with an innovative, flexible, and customer-focused approach to technology services that gives them faster time to resolution by providing access to resources and specialised expertise.

Data driven and digital
We show you exactly how business is being done in the digital world. We increase access to product-specific resources and expertise to deliver faster time to resolution and coordinate all elements across business processes & technologies using our process intelligence.

Predictable and personalized
We provide rapid results with a customer-centric experience that anticipates your needs and adapts to your preferences. By identifying opportunities for improvement, we provide realistic view of your processes as they occur so you can make immediate impacts.

Intelligent and innovative
As you develop your solution, keep innovating with ongoing service enhancements and relevant intelligence assets. While managing your business's day-to-day IT operational tasks, we will also free up resources to help keep you ahead of the competition.
From edge to cloud, we help transform and run your business digitally.

Release Orchestration
Build, manage and Monitor release pipelines for better control and transparency

Continuous Testing
Perform continuous testing with diferent test automation tools, perform auto and manual approval

Deployment Automation
Standardize and automate deploy across multiple environments

Intelligent Reporting
Gain complete visibility and transparency of releases with intelligent real-time reports and dashboards
Aiming to offer end-to-end DevOps process relying entirely on modern practices and tools to serve best quality software quickly.
Ops

Plan

Code

Build

Test

Deploy

Run

Monitor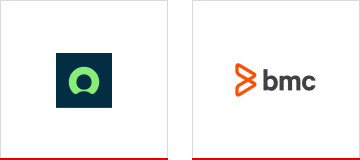 Multi-tenant Multi-cloud SaaS platform for enterprises to manage their IT infrastructure at any scale from single console. This platform will helps to launch, maintain & monitor their infra or their customers infrastructure.

Multi-tenant SaaS platform for retail companies, stockist, distributors to digitise the field order taking and reduce gaps in the supply chain. The mobile interface will be used by sales force for planning and order taking

Connecting businesses and consumers on a single platform effortlessly and provide them a channel for business transactions. A web and mobile platform where any type supply and demands meets